Introduction
11 Nov 2021

1 Minute to read
Introduction
Updated on 11 Nov 2021

1 Minute to read
---
The Agile.Now DevOps software is based on the OutSystems Lifetime for releases and management and is part of the OutSystems software. More information here. The Outsystems Lifetime is the centralised console for managing your OutSystems environments, applications, IT users, and security, covering the full application life cycle from development to deployment. You can manage your OutSystems infrastructure in the INFRASTRUCTURE tab of the LifeTime console (https://<your_lifetime_server>/lifetime).
Preparation
It all starts with the team breakdown of the software factory, which gives application development a "domain" model of building, developing, and maintaining micro-service and applications. This proven model gives maximum speed to developing applications without compromising quality and enables the production of high-quality applications for business and end-users.
Lifetime configuration
Set up team structures in the OutSystems Lifetime software.
Assign users to the team structure.
Create and set up new applications or add existing applications in the team structure.
Modules conform to the concept of the project management tool's Components which are imported directly from the OutSystems applications with the help of API's. The components help classify the issues under modules of different applications. In OutSystems each application consists of modules and applications fall under a domain. For example, issues under a module say Agile.Now Accelerator that falls under the application Agile.Now that falls under the domain Factory would have a component in the project management tool by the name "Factory/Agile.Now/Agile.Now Accelerator"
OutSystems User Manual - here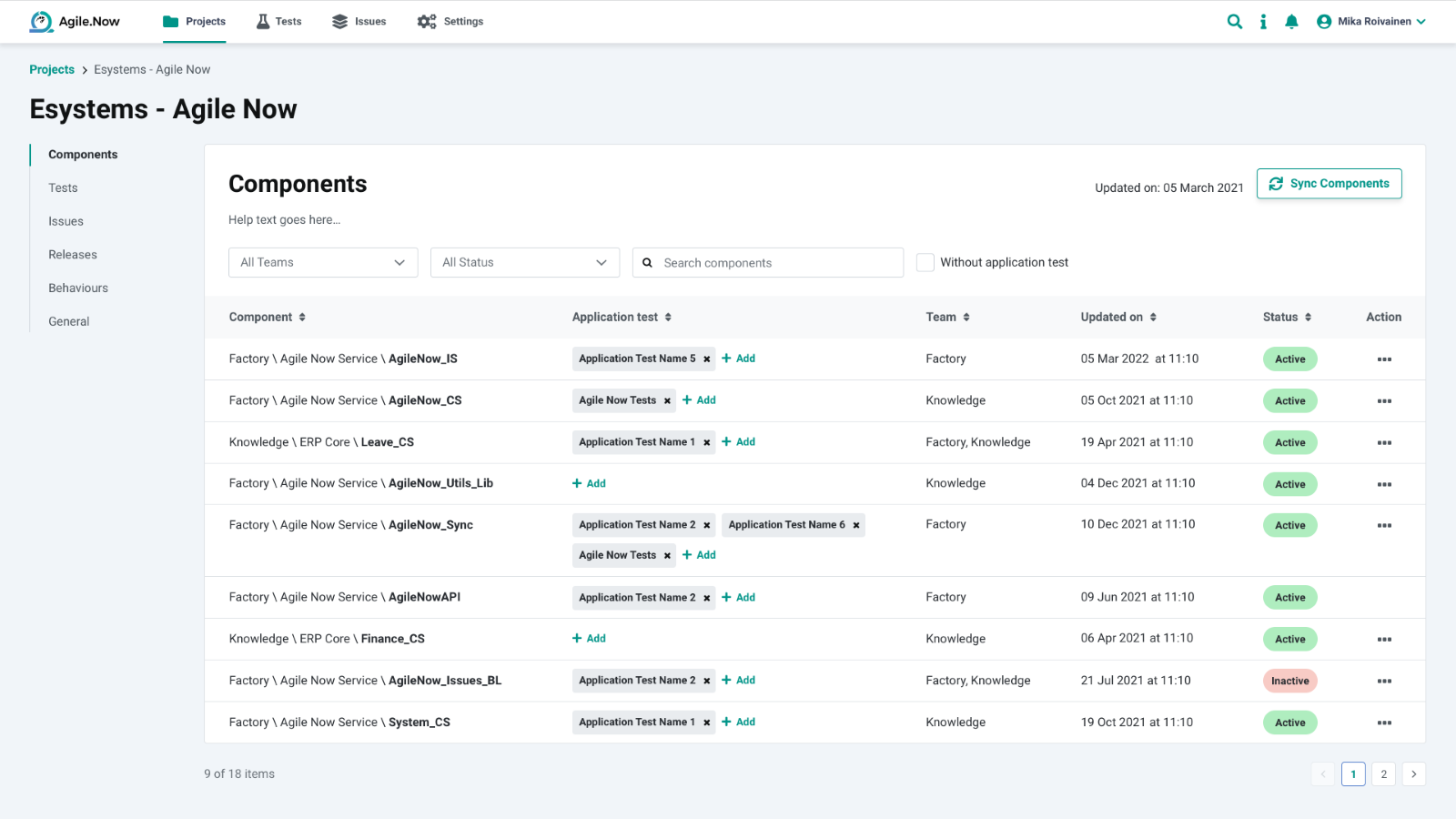 Fig: Agile Now Components imported to the Project Management Tool
---
Was this article helpful?
---
What's Next