Setting up Licenses
16 Feb 2022

1 Minute to read
Setting up Licenses
Updated on 16 Feb 2022

1 Minute to read
---
When starting for the first time, the user will have to enter the license which he/she has purchased from the Agile.Now site.
Finalize your details
If the user doesn't have a license, he/she will be able to create a new one by requesting for a license. The user will be able to purchase a new license after paying the subscription fee. The user will receive the license and upon entering will be able to continue to the Agile.Now DevOps account.
On the next page select your license, fill in your contact details and click Request license: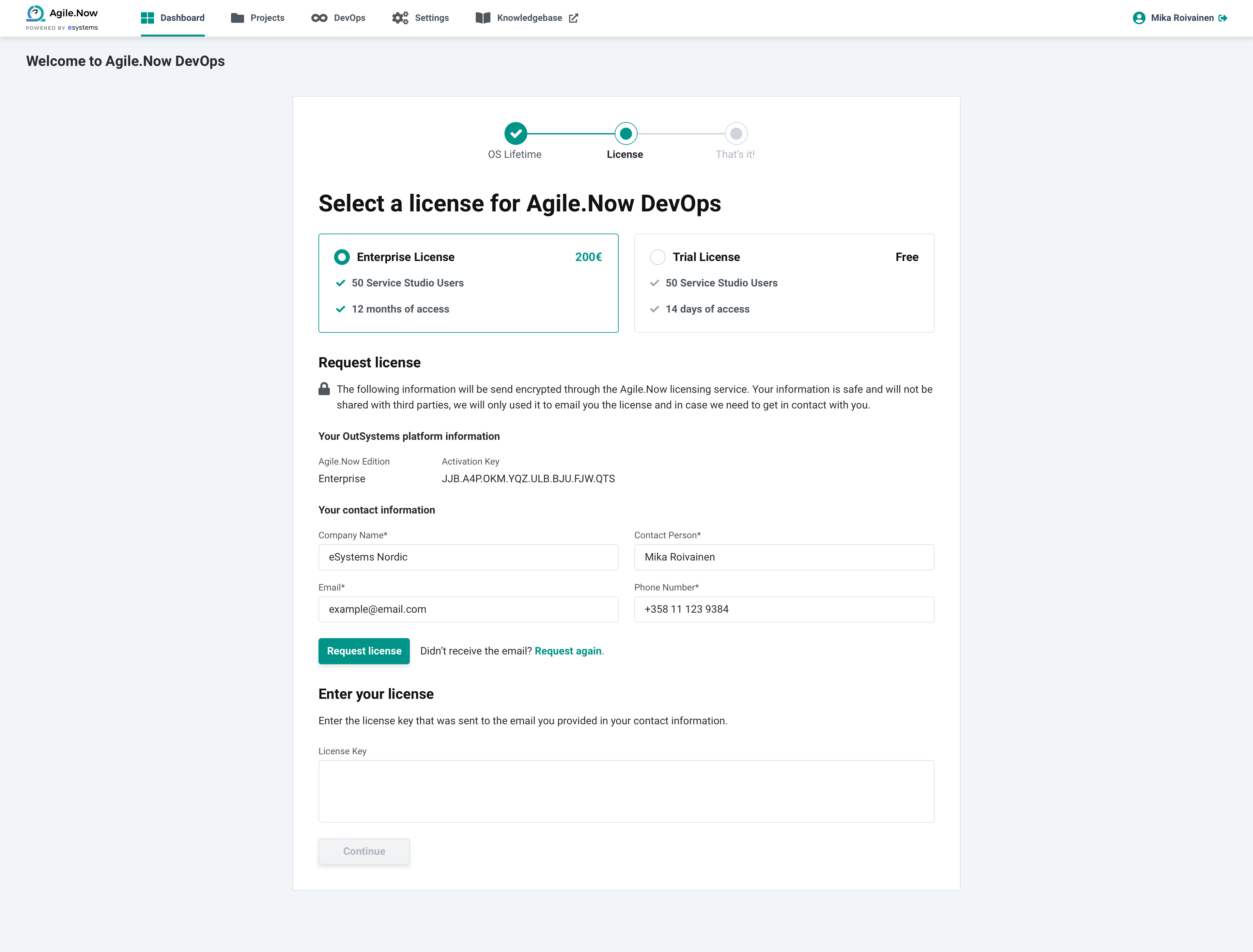 Fig: License
The user will also be able to start a free trial of Agile.Now DevOps using the "Start Free Trial" link. The user in this case will enter the details and the free trial license will be shared over the email.
Fig: Free trial license
Check your email
You will receive your license directly to the email account you registered with. This contains your license key.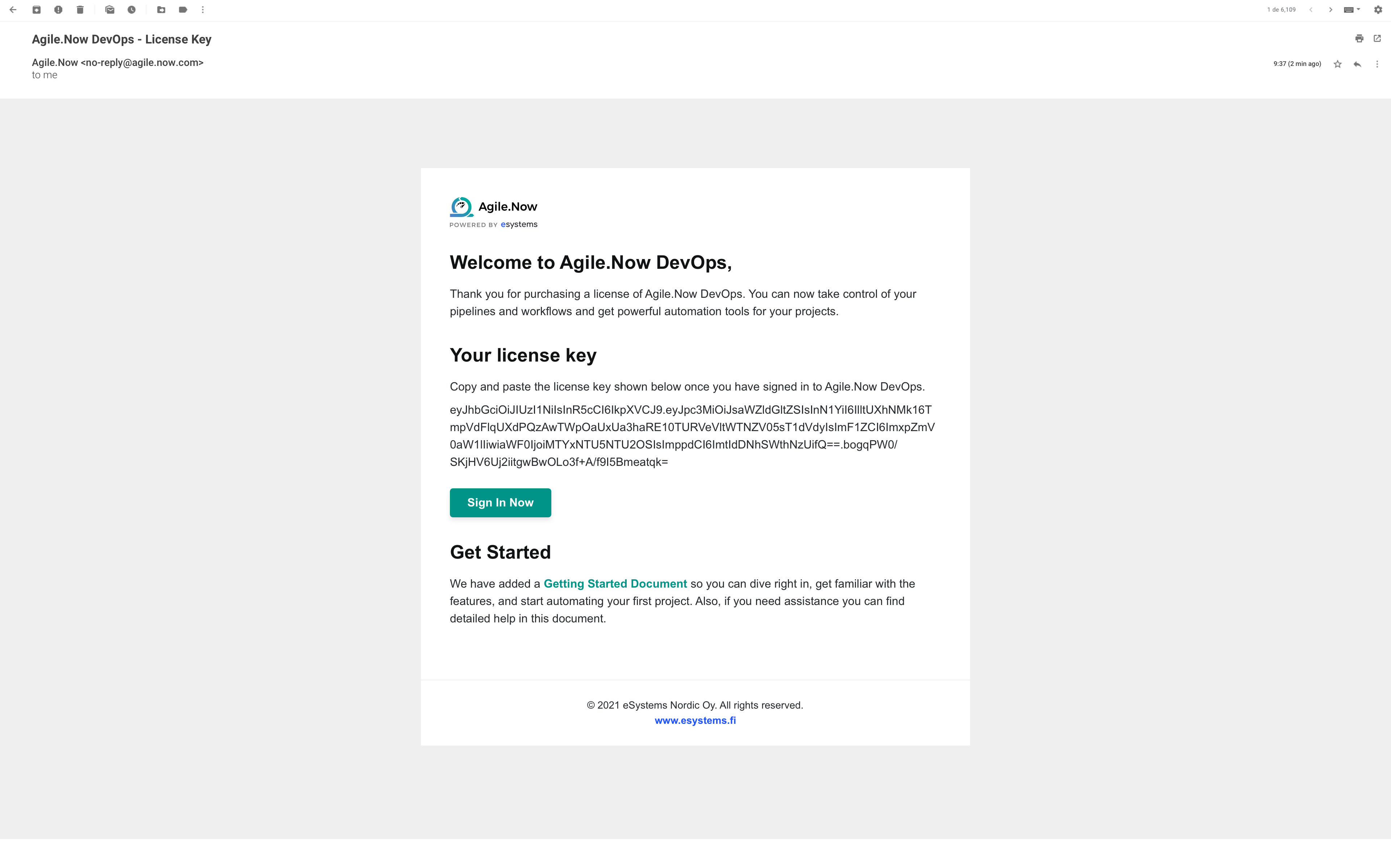 Enter your license
Paste your generated license from the email you received into the License Key box and click Validate.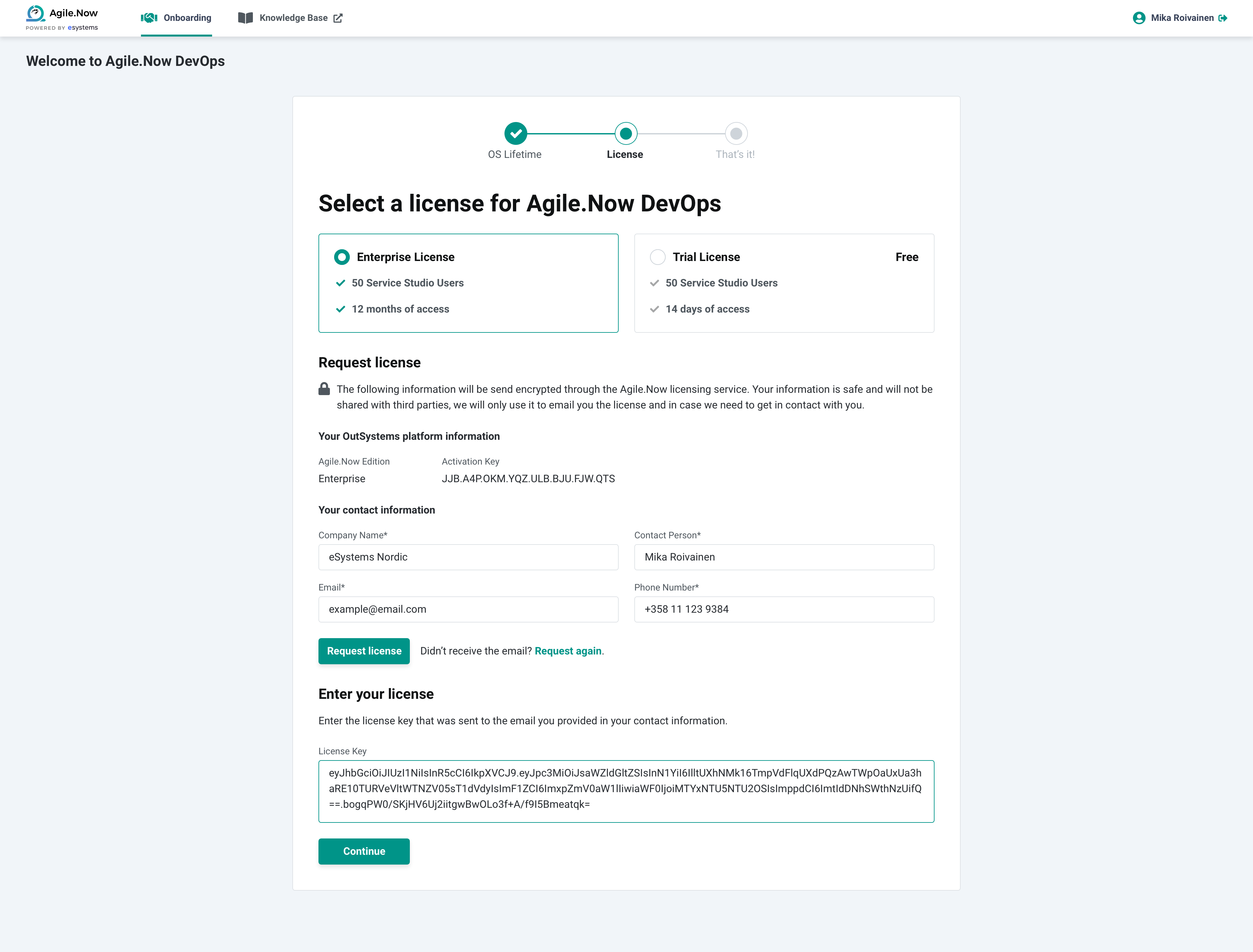 Finally, once the user has got their activation key, he/she will be able to enter the activation key and then finish the Onboarding process.
Get Started and you will be logged out.
Important notification
Now that an admin user have been used to configure the license, you will need to log in with a normal user account.
Check Integration with other tools for further steps to configure integrations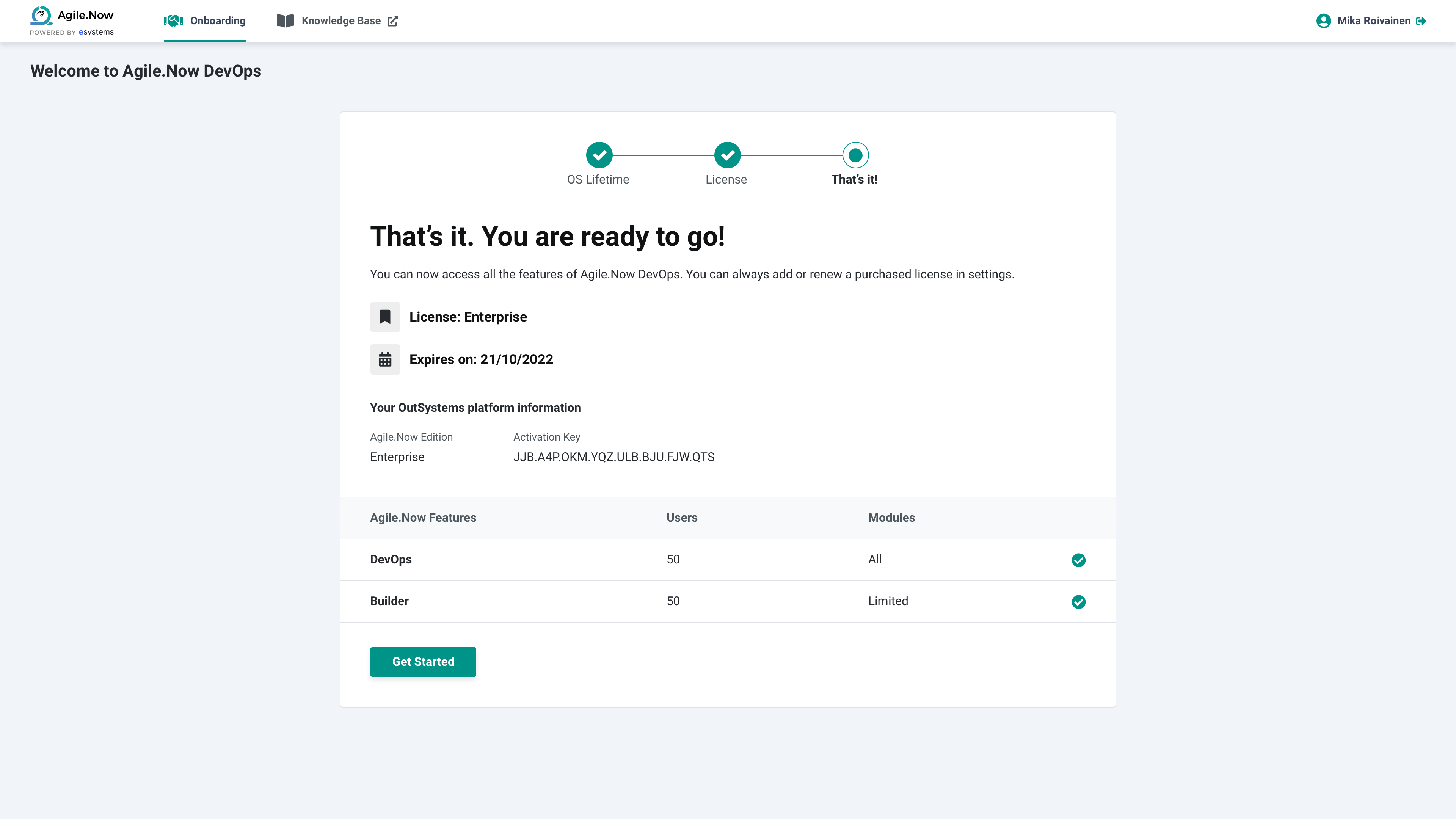 Fig: Onboarding confirmation
The user already has a license
While having a license, and if the user tries to request for a license again by entering the user information, the application will give back an error message citing that the user credentials are already taken.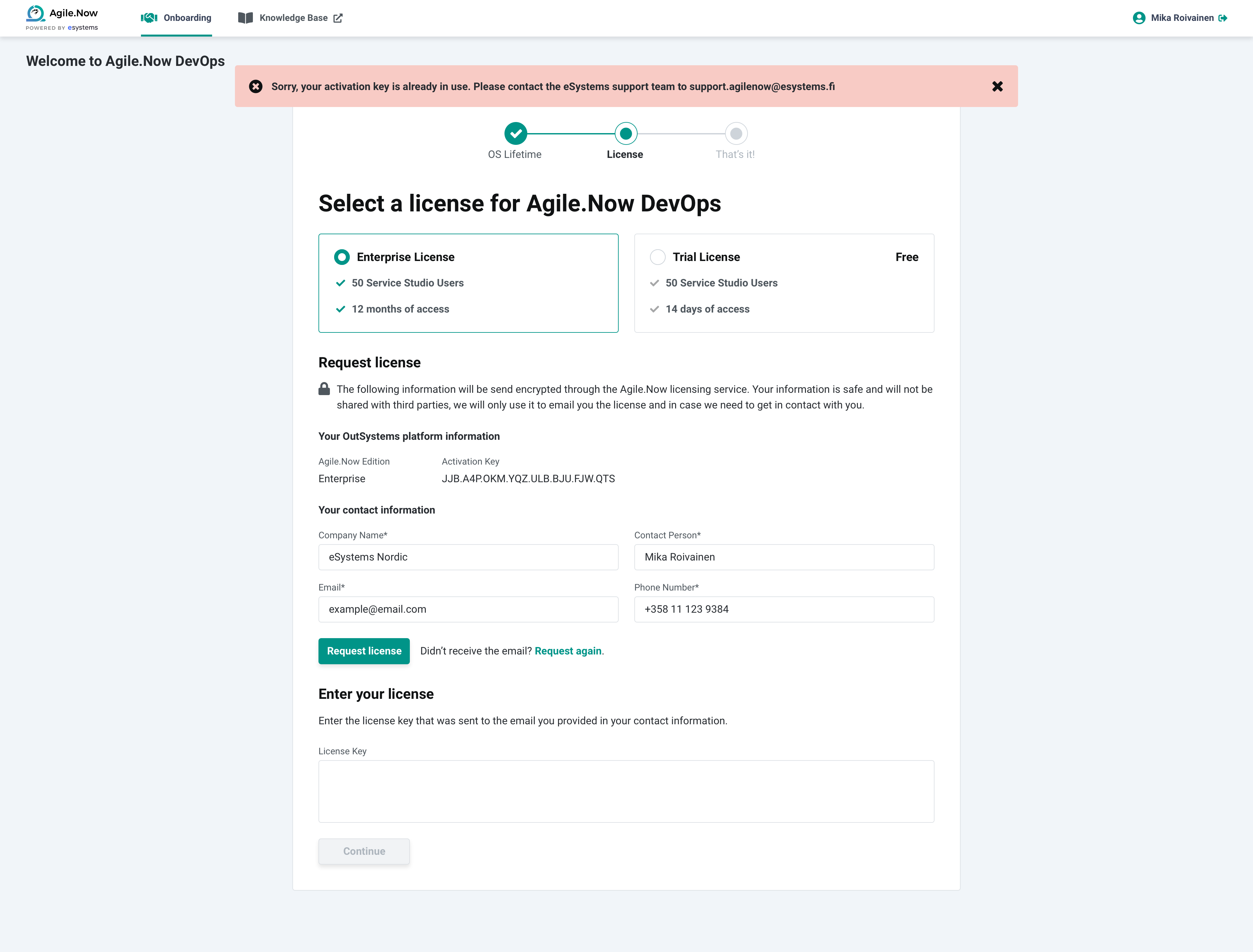 Fig: User has a valid license already
---
Was this article helpful?
---
What's Next